Get your Halloween Costume at a discount and help the Buddy Walk earn some money at the same time!
We are participating in the Wholesale Costume Club Fundraiser again this year.
They have just about any costume you can think at reasonable pricing.
Here is how to get your costume at a great price and help out the walk at the same time:
– Just shop for the costume you like
– At check out choose the become a member
– Enter the promo code Fun776 and your member cost is waived.
We earn 15% of your sale!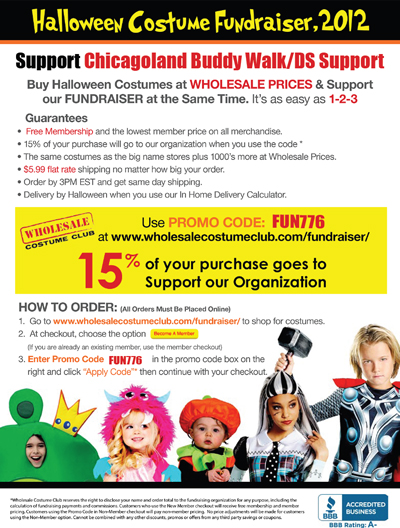 Click here for a PDF you can pass around.