New This Year – Buddy Bucks!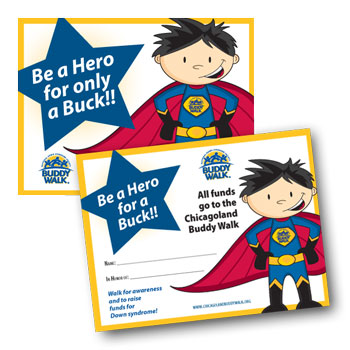 Become a hero for just a $1 donation. We have created these fun colorful donation cards to aid you in your fund-raising.
Use them at work, home, anywhere! For just a dollar your donor can fill out their name and honoree. Hang them in the public eye for awareness.
Use them personally or take them to your local business to see if they are willing to help.
Just let us know if you would like some of these cards to help with fund-raising. Send an email to info@chicagolandbuddywalk.org with how many you would like.